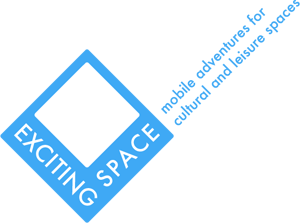 2012.05.08 Our Official Opening At Startup Lisboa!
On May 8th Exciting Space was officially welcomed to Startup Lisboa and received the Golden Keys of the building from the Minister of Entrepreneurship. So we thought we'd better decorate for the occasion and make our office more of an "Exciting Space!"
01 Jason at the Print Shop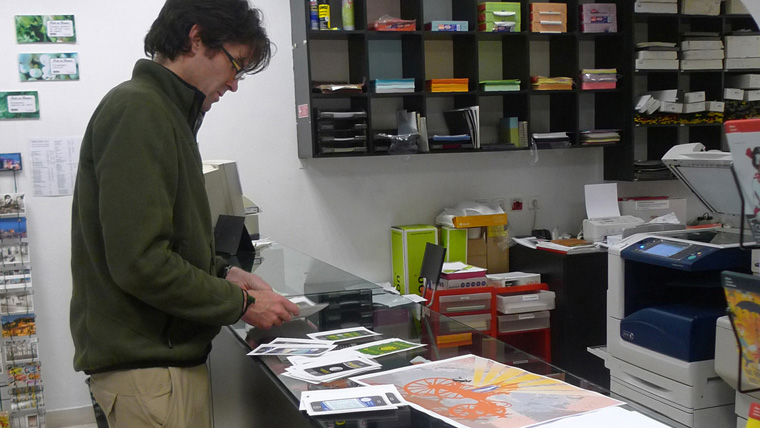 02 Before: White Walls and Lots of Paper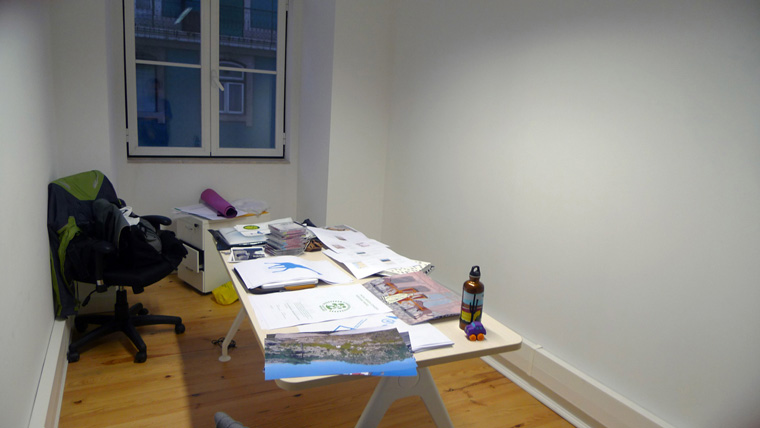 03 Nuno Prepares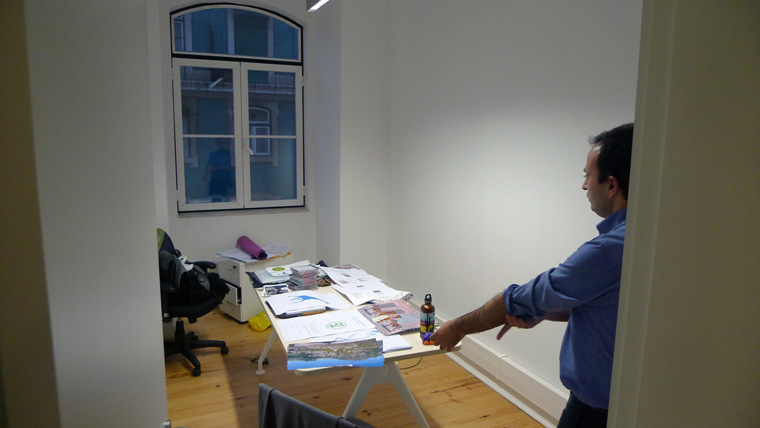 04 Hanging out the Washing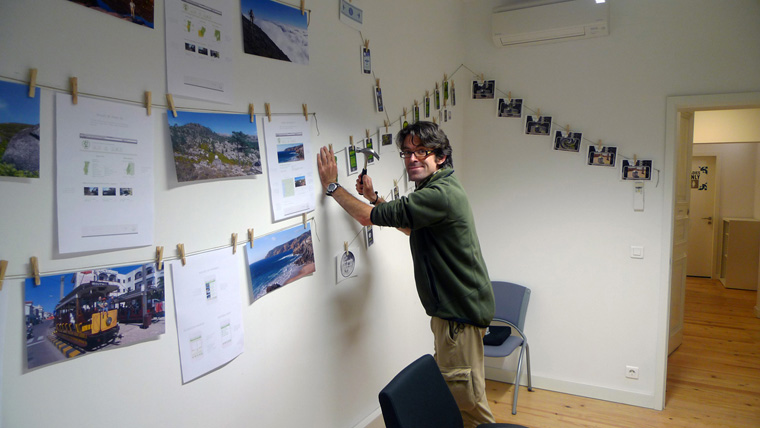 05 Finished in the Midnight Hour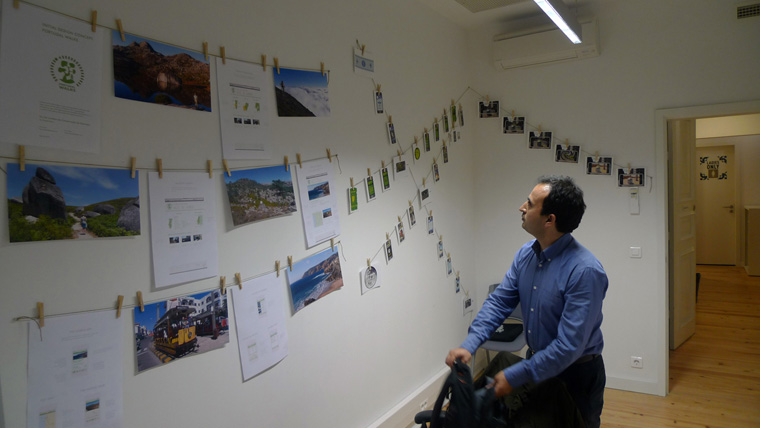 06 Our Neighbours Come to Celebrate (and eat our Cake!)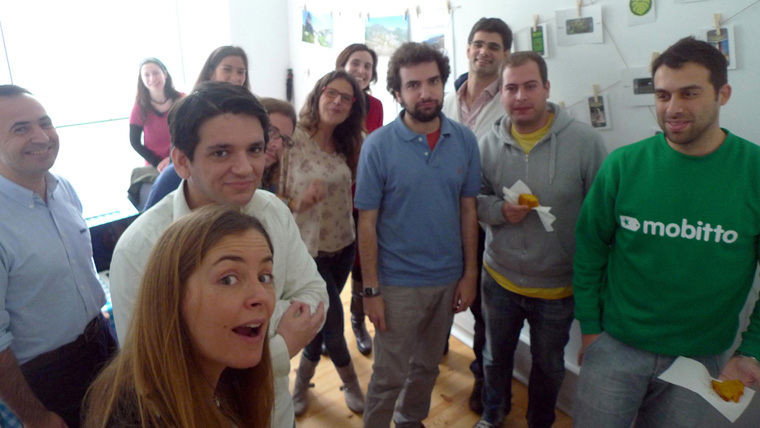 07 Our Good Neighbours from "Consult-a-Click", "Mobitto", and "Table and Friends"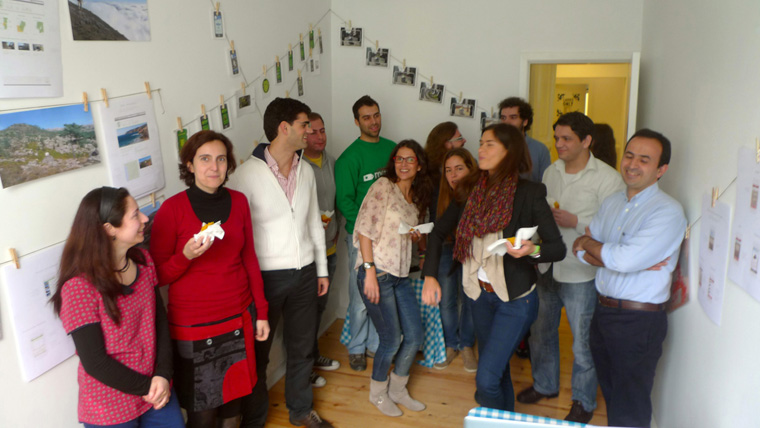 08 Same People, More Cake...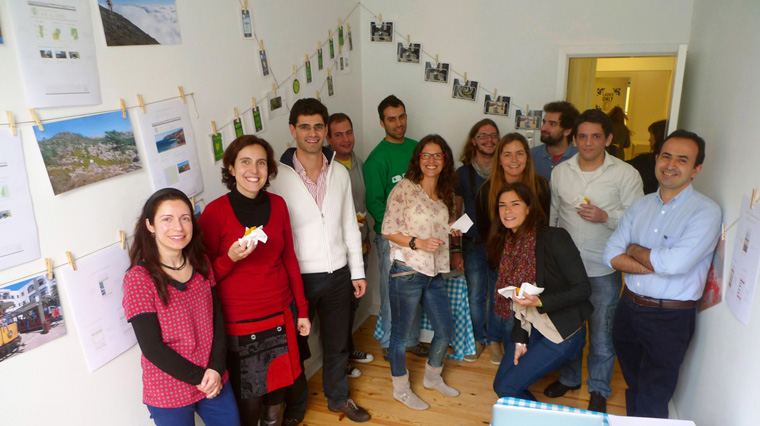 09 Spectators at the Golden Key Ceremony Downstairs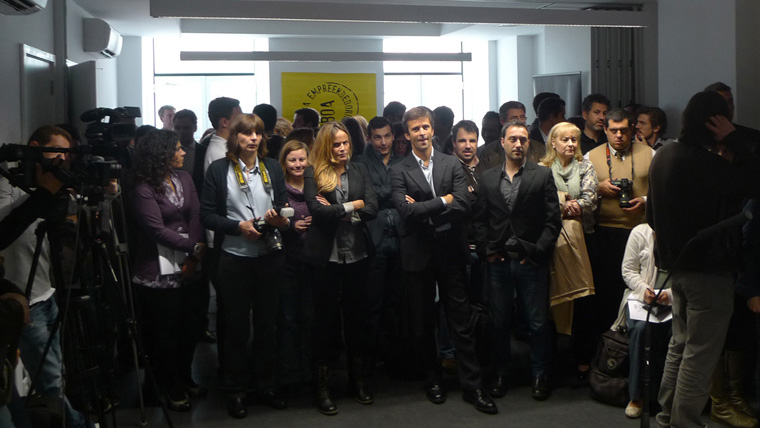 10 Nuno and Jason head to the Stage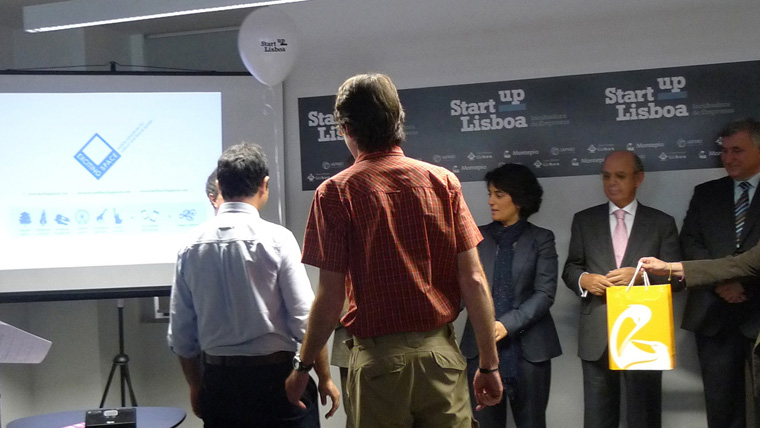 11 Receiving the Golden Key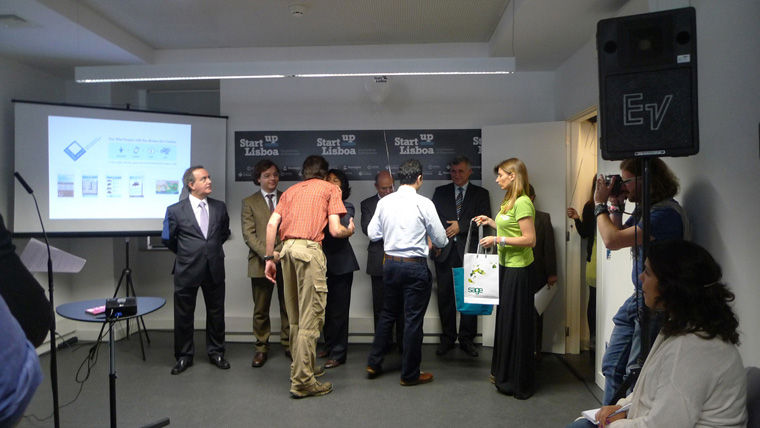 12 Our New Space (from the door)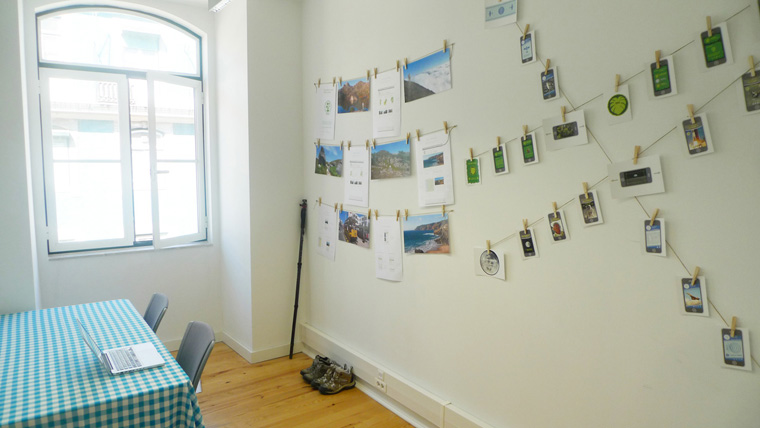 13 Our New Space (from the window)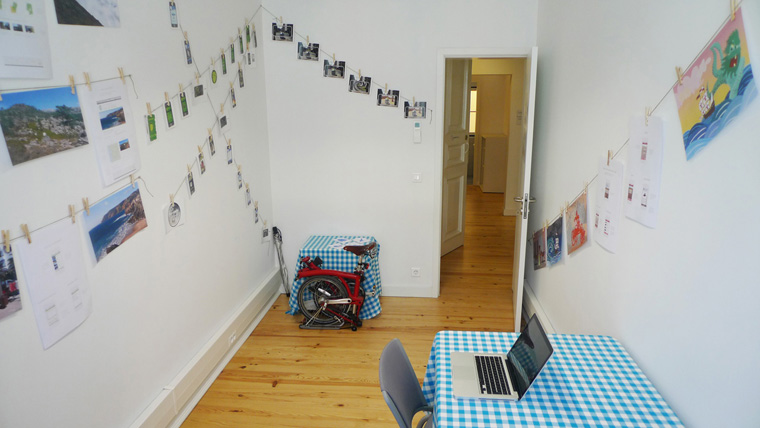 14 Some of our projects hanging on the line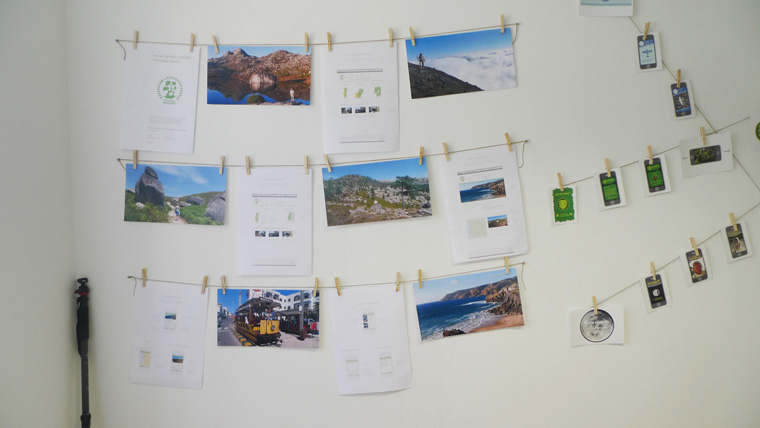 15 Another Angle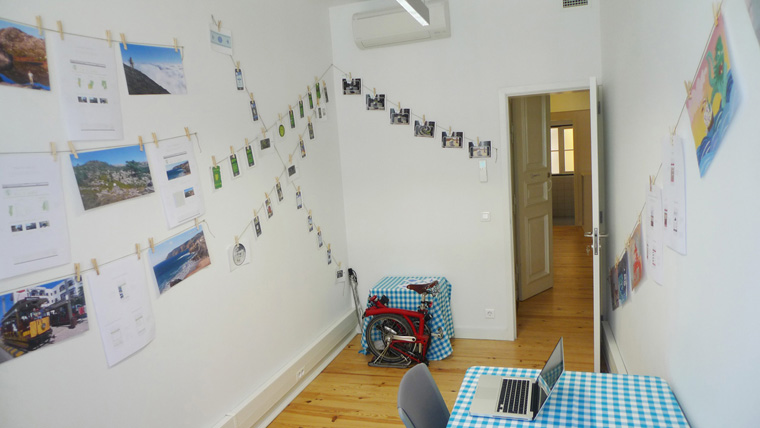 16 Some more projects (no, we don't make boots)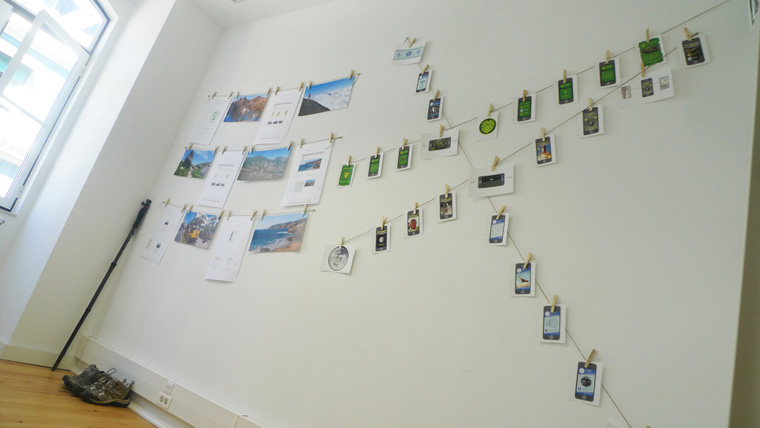 17 The Adamastor Surveys the Office from the Wall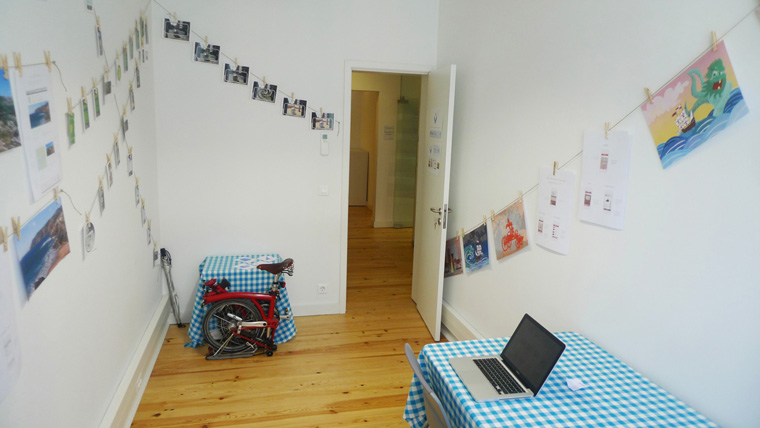 18 A Table for Two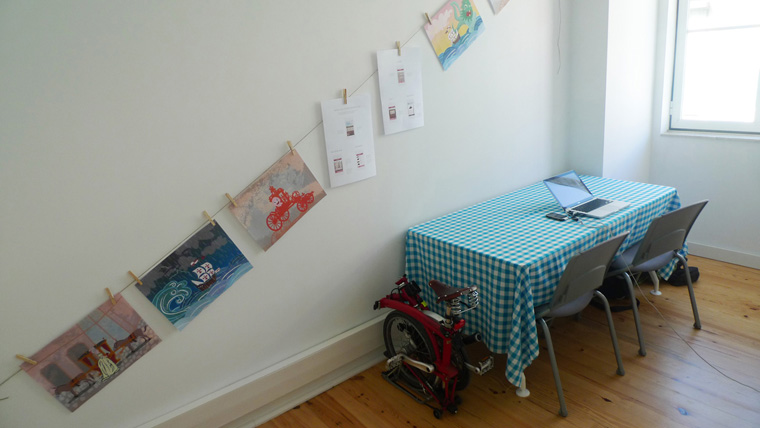 19 And Bicycle Storage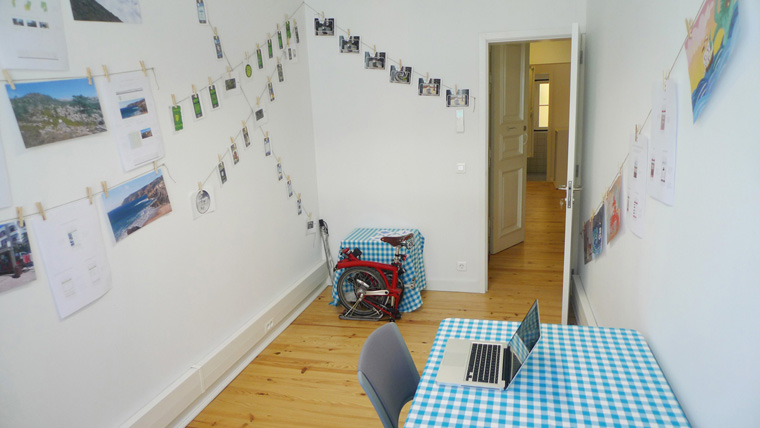 20 Nuno's "Vandguardist" Slippers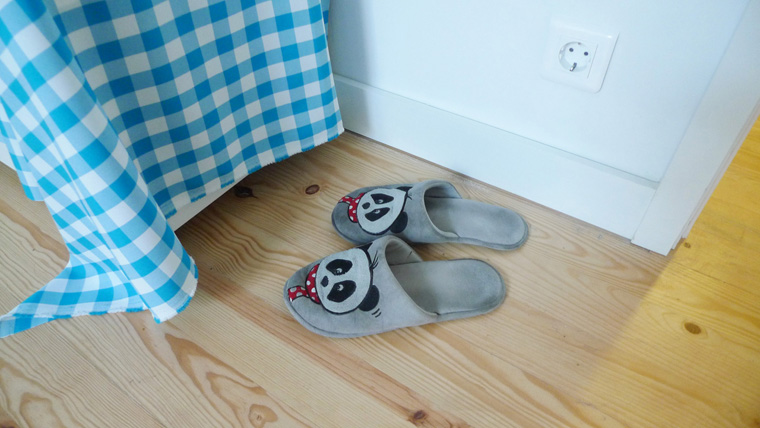 21 View from the Outside
22 Looking out the Window to the Right (towards Praça da Figueira)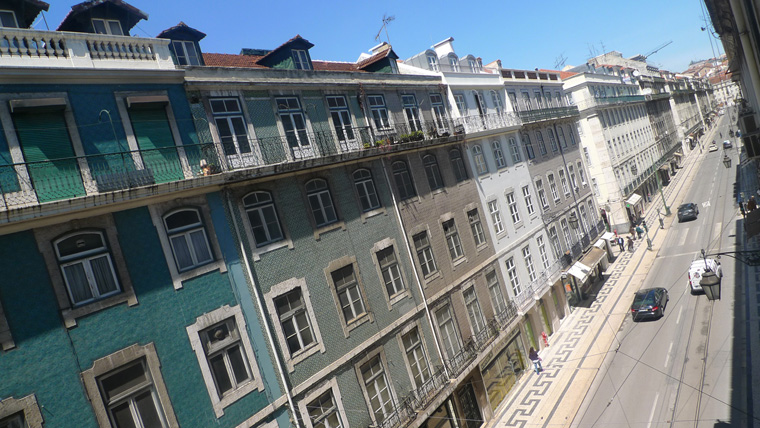 23 Looking out the Window to the Left (towards Praça do Comércio and the River Tagus)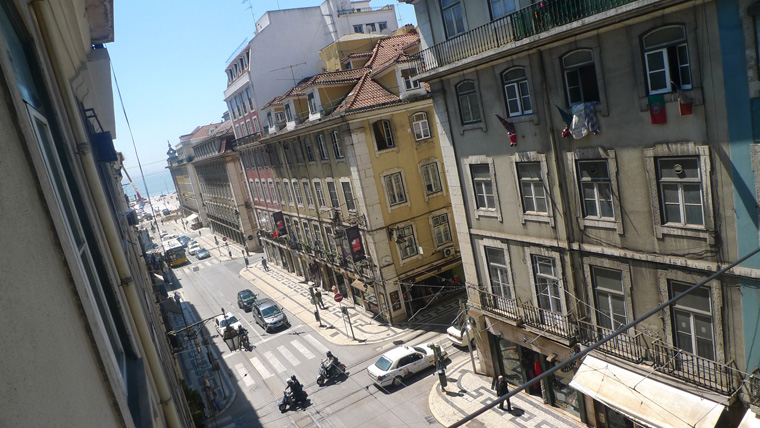 24 The Number 28
" Make your space an exciting space! "
WEB SITE, GRAPHIC DESIGN AND PHOTOGRAPHY, COPYRIGHT © 2012 EXCITING SPACE